Watch Now: The Benefits of Trusts in your Estate Plan (Webinar)

Presented by Todd Bornstein, Esq.
Partner at Selzer Gurvitch Rabin Wertheimer & Polott, P.C
---
Does your trust have a life plan? Have you ever asked yourself, what exactly is a trust? Who manages and protects your assets? How can you give the next generation a jump-start? Selzer Gurvitch, along with BECO Management, provide an eye-opening look at how you can make estate trust plans work for you and help preserve your assets and wealth while achieving your family's goals.
The webinar is free, on-demand, and available to watch now. You'll learn:
Benefits of a trust
How to avoid probate
Types of trusts
Duties of a trustee
How trusts can protect assets from creditors/divorce
---
Todd Bornstein, Esq. is a partner at the law firm of Selzer Gurvitch. His practice is concentrated in the areas of sophisticated estate planning, estate and trust administration and litigation, Internal Revenue Service estate tax audits, charitable planning, and tax. He has lectured on estate planning issues at the Department of Justice and for professional and charitable organizations, including providing continuing education for attorneys and accountants.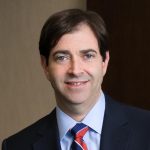 Todd Bornstein, Esq.
tbornstein@sgrwlaw.com
(301) 634-3104
This webinar was originally presented by BECO Management, an owner and manager of commercial property in Metropolitan Washington, D.C., Virginia, Maryland, North Carolina, and Illinois. To learn more, visit beconet.com.