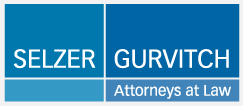 Todd J. Bornstein
Partner
4416 East West Highway
Fourth Floor
Bethesda, MD
20814
Todd Bornstein sees himself as part teacher, part technician in helping his Estate Planning clients through the increasingly complex process of designing a plan that fits their needs–and puts them at ease. He educates them as to the available options and places a premium on making sure they absolutely understand both the immediate and long-term benefits of what he is recommending. It requires them to trust both Todd's personal integrity and his professional skills; his loyal and ever-expanding client list is a testament to that trust.
Following in his father's footsteps as both a lawyer and an accountant, Todd began his career as a CPA before pursuing a legal career. That dual dimension background has served him well in his Estate & Trust Administration work, preparing Estate & Gift tax returns and prenuptial agreements and representing clients in Estate & Trust litigation. He has also handled both personal and estate tax IRS audits, some of which involved large multimillion dollar matters of considerable complexity.
In fulfilling his instructional instincts, Todd teaches Continuing Education courses for accounting firms and has also taught advanced estate planning techniques to attorneys belonging to the Real Estate section of the Montgomery County Bar Association. He has made Estate Planning presentations for MICPEL, the Department of Justice and the AICPA National Tax Conference. He believes strongly in giving back to the legal profession, having served as co-chair of the Maryland State Bar Association's (MSBA) Pro Bono Committee and donated his time to the Maryland Volunteers Lawyers Service's Income Tax Preparation Clinic.
After graduating with a J.D. (with honors) from the University of Maryland School Of Law, Todd completed a judicial clerkship at the Circuit Court of Baltimore City. He is currently a member and a past chair of the MSBA's Taxation Section Council, and is co-chair of the Maryland State Bar Association & Maryland Association of Certified Public Accountants Advanced Tax Institute. He is admitted to practice in Maryland, the District of Columbia and the U.S. District Court's District of Maryland.