Law Firm Hoteling: Growth and Covid Safety
With a "hoteling model", Selzer Gurvitch Rabin Wertheimer & Polott, P.C. is growing in its existing space.
By Eric L. Ciazza, Esq.
Partner at Selzer Gurvitch Rabin Wertheimer & Polott, P.C.

---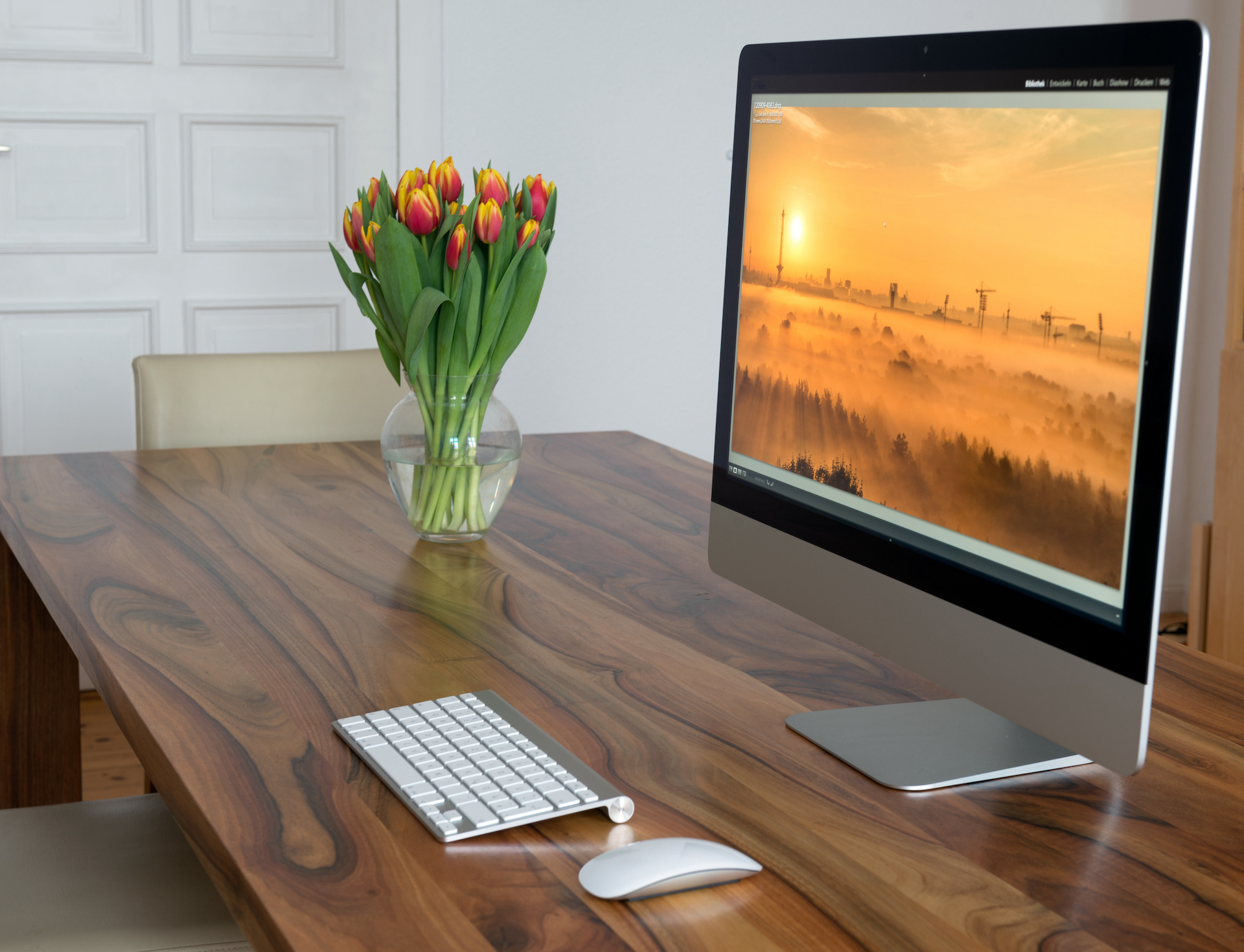 During Fall 2019, the shareholders of Selzer, Gurvitch, Rabin, Wertheimer & Polott, P.C. (SGRWP) determined after much analysis, thought, and discussion that the firm's continued vitality required expansion from a well-respected 15 to 20 attorney firm to a well-respected and well-known 40 to 50 attorney law firm. Among the many aspects of this expansion, SGRWP faced the issue of determining the appropriate office space for the larger firm. Rather than seeking more square footage, with its associated costs, SGRWP decided to continue to use its current office – located a few blocks from the Bethesda metro – but use the office more efficiently. How? By switching the use of the office to a "hoteling model" in which only a few attorneys and staff (primarily firm administrative staff) would continue to have assigned offices and be expected to be in the office full-time. Most attorneys and staff would only come to the office as needed, by reserving an office or workstation that would be available for use by others the rest of the time.
In adopting a "hoteling model", SGRWP was building upon both a long-standing policy and a newer initiative. The long-standing policy was the firm's historic openness to remote work by attorneys and staff. Remote work included both occasional, one or two days a week at home with the rest of the time in the office, and more permanent schedules by staff who, because of the distance and time of commuting, were allowed to work from home to increase their productivity, while also allowing more time for non-work activities, e.g., children. In addition, some attorneys, both shareholders and others, began working remotely for extended periods from outside the local area.
The newer initiative was the firm's drive to become less paper-intensive and less dependent upon historic physical records. The stated ambition was to be as close to a paperless office as possible by ensuring that documents were scanned rather than maintained in hard files, unless absolutely necessary (e.g., estate planning documents). Going paperless supported the switch to hoteling because it required attorneys and staff to clean their offices to make them hotel-ready.
The last few months of 2019 and the beginning of 2020 were occupied with the groundwork of preparing for hoteling. Then, Covid-19 hit, and, like many other businesses, SGRWP for safety reasons shut its office and went entirely to remote work (and amid the pandemic SGRWP began hiring additional attorneys for its expansion plan). Effectively, like traditional hotels, Covid-19 forced the SGRWP office hotel to close. However, as Covid-19 appeared to diminish later in 2020 and governmentally mandated occupancy limits relaxed, SGRWP renewed its hoteling approach, subject to the continued occupancy limits. In fact, in an abundance of caution because of concern for the health of its employees, SGRWP maintained stricter occupancy limits than governmentally mandated.
The firm's success in its response to Covid-19, by initially having all its employees work remotely and then allowing some to return to the office, as needed, to service clients and the administrative needs of remote workers, occurred because of (i) the firm's commitment to hoteling as part of its strategic expansion and (ii) the groundwork for hoteling of the Firm's earlier policies. Without the firm's historic support of remote work by attorneys and staff and its commitment to paperless files, SGRWP would have been far less efficient in meeting its clients' needs and helping them achieve their objectives.
Now, as Covid-19 appears to be less and less prevalent, SGRWP is proceeding with the next steps in implementing office hoteling. The firm is developing protocols for when attorneys and staff should be in the office with an emphasis on the needs of its clients and implementing an office hoteling reservation system so employees can easily book offices/workstations, conference rooms, and parking spaces, as needed. Although not all the offices and workstations are hotel ready, most are, as attorneys (including senior partners clearing out of corner offices occupied since the firm moved in) have cleaned their offices by going paperless. As SGRWP continues its expansion to a 40 plus attorney law firm, the flexibility and efficiency of office hoteling will be an important tool in attracting additional attorneys and the staff who will be needed to support them.
---
About Selzer Gurvitch
Selzer Gurvitch Rabin Wertheimer & Polott, P.C. is a Bethesda, MD law firm focusing its practice primarily on transactional business, real estate, tax, estate planning, and commercial and construction litigation. For more than 39 years, the firm has served clients throughout the Washington, D.C. metropolitan area. Our lawyers apply traditional values of honesty, integrity, and hard work on behalf of our clients. We ask the right questions, listen carefully to the answers, and collaborate to develop and execute strategies designed to cost-effectively achieve our clients' legal, business, estate planning, and personal objectives. Our attorneys get to know and come to care deeply about the people, businesses, and organizations that put their faith in us. We take tremendous pride in having established many multi-generational client relationships, in which we have earned the same level of trust from those young adults whose parents and grandparents first retained us. Each client, whether new or long-standing, receives our total dedication and commitment to achieve the best possible outcome. At Selzer Gurvitch, we will always stand for resolve, relationships, and results.
---
About the Author