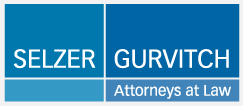 Eric L. Ciazza
Partner
4416 East West Highway
Fourth Floor
Bethesda, MD
20814
As the son of a diplomat and the grandson of a policeman, it could be said that Eric Ciazza inherited the best traits of both–the people skills and intellectual curiosity from the former and the drive and determination to help and protect others from the latter. When you add in his study of economics and his early professional career as a CPA, it's easy to see why his "nose for numbers" and appreciation for the business repercussions of any legal action serve him–and his clients–well.
In devoting roughly half of his practice to Estate Planning–and splitting the other half between corporate/business transactions and real estate work–Eric excels in addressing and accomplishing client needs by designing and implementing a customized, multifaceted plan of action. He often blends his different practice areas into one problem-solving approach, and uses his strong writing skills and extensive business insights in providing strategically sound counsel.
While Eric has more than his share of significant legal accomplishments, he is most proud of having so many continuing clients, including a number of the multi-generational variety. He believes that helping clients do something that's so important to them is the most rewarding part of practicing law. And he absolutely thrives on the intellectual challenge of reviewing large amounts of information and material with an eye toward achieving the desired bottom-line result.
Prior to and while working toward his J.D. cum laude from the University of Baltimore School of Law, Eric worked in public accounting as an auditor and tax manager in a large regional firm. He is a member of the Bar Associations of Maryland (taxation), Virginia (taxation and trusts & estates) and the District of Columbia, and the American Bar Association's sections on Taxation, Real Property and Trust & Estate Law. He is admitted to practice law in Maryland, Virginia and the District.