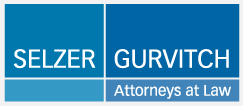 Kiana I. Taylor
Partner
4416 East West Highway
Fourth Floor
Bethesda, MD
20814
With nearly twenty years of experience, Kiana Taylor focuses her practice on all aspects of commercial real estate including debt and equity financings, acquisitions, dispositions, public finance, corporate and related matters.
Before joining Selzer Gurvitch, Ms. Taylor served as in-house Real Estate Counsel at Choice Hotels International in Rockville, MD, for almost six years where she was responsible for various real estate matters locally and throughout the country, including structuring, negotiating, documenting, and conducting due diligence for secured real estate and mezzanine financing transactions, development transactions, joint ventures, leasing and general corporate matters.  Ms. Taylor was previously an associate at McKennon Shelton & Henn LLP in Baltimore, MD, Lerch Early & Brewer in Bethesda, MD, and Hawkins Delafield & Wood LLP in Washington, D.C.
Ms. Taylor graduated with B.S. in Government and Politics from the University of Maryland prior to earning her Juris Doctor from The Catholic University of America, Columbus School of Law in Washington, D.C.