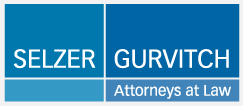 BRIAN D. BICHY
Shareholder
4416 East West Highway
Fourth Floor
Bethesda, MD
20814
Brian D. Bichy is a Shareholder in the firm's Condo/HOA Practice Group as well as the Group's Chair. He represents condominiums, cooperatives, and homeowners' associations of various sizes throughout Maryland and the District of Columbia. He also is a leading authority on private water and sewage charges in Maryland.
Brian represents developers in creating residential and mixed-use projects in Maryland and Washington, D.C. In this capacity, he drafts governing documents, easements, restrictive covenants, and other legal instruments, and helps ensure compliance with jurisdictional requirements. He assesses each client's needs on an individual basis to provide customized, creative solutions for every project and ensures developers have the maximum flexibility to market and develop the project.
For community associations, Brian provides general legal services that assist boards of directors in operational and administrative issues, including drafting amendments and board resolutions, contract review, collecting assessments and review of compliance with the association's governing documents and applicable local and state laws. He prides himself on adding value for clients, guiding board members toward resolutions, and proactively finding avenues to avoid litigation when possible. Brian has successfully represented community associations in front of the Montgomery County Commission on Common Ownership Communities (CCOC), Maryland State Human Relations Commission, and other administrative bodies and local trial courts in both Maryland and Washington, D.C.
In addition to his experience before the Montgomery County CCOC, Brian also regularly interacts with the District of Columbia's Department of Consumer and Regulatory Affairs and Maryland Secretary of State's office for condominium registration. He is well-versed in the laws and regulations relevant to his practice, including the Maryland Condominium Act, Maryland Homeowners Association Act, D.C. Condominium Act, federal fair housing laws, and deferred water and sewer charges laws in the State of Maryland and Prince George's, Anne Arundel, and Baltimore counties. He also helps clients create and sell private water and sewer charges in Maryland, and has served as a key witness in litigation over the validity of the private water and sewer declarations and accompanying priority liens.
Brian is an active leader in his field. He has been a featured author for Quorum, the publication of the Washington Metropolitan Chapter of Community Associations Institute. He is a member of the D.C. Legislative Action Committee, which recently passed amendments to the D.C. Condominium Act, and serves as a member of the Maryland Legislative Committee, where he helps create and monitor local and state legislation affecting community associations. He is also a visible member of his community, serving nine years as a member of the Board for the Catholic Youth organization of his son's prior school, St. Jane De Chantal School.  His son is now enrolled in St.John's College High School.