Blake Daniels Joins Selzer Gurvitch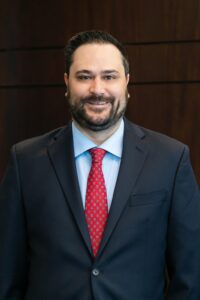 Selzer Gurvitch is proud to welcome Blake Daniels to the firm as Partner
July 29, 2022
As Partner at Selzer Gurvitch, Daniels uses his specialized expertise in acquisitions, dispositions, leasing, debt finance, and joint ventures to analyze and develop solutions in transactional and development-related real estate matters in Washington, D.C., Maryland, and Virginia.
With more than 10 years of experience, Daniels is known as a communicative and results-focused professional who is committed to understanding the industry in which each of his clients operates. In his current role at Selzer Gurvitch, Daniels serves as a dedicated Partner to his clients by delivering a range of legal services during the entire life cycle of a real estate transaction.
Daniels represents a variety of clients including private equity firms, developers, Fortune 100 corporations, and commercial lenders in practice areas such as real estate, banking and lending, and corporate and business matters.
Prior to joining Selzer Gurvitch, Daniels earned his Juris Doctor from American University's Washington College of Law and served as a full-service real estate associate at multiple Am Law 100 firms.
Blake Daniels, Partner
bdaniels@sgrwlaw.com
301.634.3137