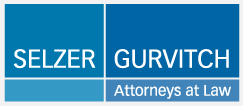 Trevor Allen
Associate
4416 East West Highway
Fourth Floor
Bethesda, MD
20814
Trevor Allen had always been interested in a career in upholding the law and helping those in need.  This keen desire to defend the rights of others and working directly with individuals led Trevor down the path of becoming an attorney.  After graduating with a degree in criminal justice and criminology, Trevor joined a small firm in Annapolis working directly with an Estate planning lawyer.  There, he found a love of the legal profession and a great fit for his interpersonal skills and ability to advocate for the needs of clients.
Trevor joined Selzer Gurvich in 2007 as an Estates and Trusts paralegal.  His hands-on management of probate administrations, preparation of estate planning documents and counseling of trustees, personal representatives, creditors and trust & estate beneficiaries created a perfect background to transition Trevor to a career as an attorney with the firm.  Maintaining relationships with longstanding clients has facilitated a continuity of service that has built trust and respect for both Trevor and the firm.
While Trevor devotes much of his practice to the firm's Estate Planning/Trust & Estate Administration group, he also crosses over into tax planning and corporate matters. He has extensive experience working with 706 Estate & Generation-Skipping Transfer tax issues, and has also advised clients in probate administration and the filing of 1041 Fiduciary Income Tax returns for estates and trusts.
A Cum Laude graduate of the Washington College of Law at American University, Trevor received a B.A. with Honors in Criminology and Criminal Justice from the University of Maryland, College Park.