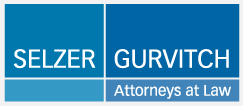 Robert M. Reiner
Shareholder
4416 East West Highway
Fourth Floor
Bethesda, MD
20814
It was a business law course during his sophomore year at the University of Pennsylvania that set in motion Rob Reiner's plan to combine his passions for business and math with law and started him on the way to becoming a tax attorney. After four years of challenging business and accounting courses at Penn's Wharton School, he moved to D.C. for law school.  After graduation, he started on a professional path that has provided him the satisfaction of helping a diverse clientele who rely on both his mastery of complex tax laws and his counsel as trusted advisor on both business and family matters.
Rob's practice has for many years focused on income, estate and gift taxation, trust and estate planning and administration, charitable gift planning, family foundations, business succession and many other related areas.  He works with many families and their businesses, often being asked to go beyond his role as the trusted family advisor and function as a director, trustee or executor.  His clients are well served by his ability to make the most complicated matters understandable, and his unique combination of knowledge and trustworthiness that allows him to provide the highest level of near-term representation and long-term planning.
A founding partner of Joseph, Reiner & Wiernicki, Rob spent the better part of four decades servicing the firm's expanding clientele and earning it a reputation for excellence within the legal community.  His expertise extends to the international arena, where he assists non-U.S. citizens living in this country, particularly World Bank and IMF employees, with the unique tax and family issues they face under the U.S. legal system.  He is a member of the various sections of the Maryland, D.C., and Virginia Bar Associations specific to his practice.
Following his graduation from Penn (B.S. in Economics from the Wharton School) and after earning his J.D. with honors from George Washington University Law School, Rob went on to earn an LL.M in Taxation from the Georgetown University Law Center.  He is admitted to practice in Maryland, the District of Columbia and Virginia.