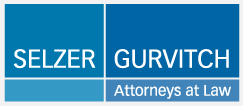 ROBERT "BOB" C. PARK, JR.
Of Counsel
4416 East West Highway
Fourth Floor
Bethesda, MD
20814
Robert "Bob" C. Park, Jr. is Senior Counsel at Selzer Gurvitch and a member of the firm's Real Property Taxation Practice. Bob is well-known for his knowledge of property tax law and a recognized leader in the field of alternative dispute resolution (ADR).
Bob represents developers, builders, commercial property owners, landlords, and property managers in tax assessment appeals and litigation involving landlord/tenant issues, eminent domain, and condemnation. He also represents clients in mediation and arbitration, and has served as a court-appointed mediator in the Circuit Court for Montgomery County. Focusing his practice in Montgomery County, Bob routinely represents clients in matters involving the Montgomery County Departments of Finance and Transportation, Maryland State Highway Administration, Maryland State Department of Assessments and Taxation, Maryland Transit Administration, and other state and local government authorities.
Throughout his career, Bob has shown a knack for finding creative ways to forge common ground between adversarial parties, in both tax appeals and real estate-related litigation. He focuses on building comprehensive case strategies that protect his clients' interests while providing a path forward once their disputes have been resolved. His reputation for credibility, integrity, and honesty facilitates collaboration with key stakeholders, and his extensive experience affords clients the insights needed to make strategic decisions throughout the dispute resolution process.
Bob has lectured and authored programs for the Maryland Institute for Continuing Professional Education of Lawyers (MICPEL), National Business Institute, Lorman Education Services, and Montgomery County and Maryland State bar associations. He also has taught the professionalism course previously required of all newly admitted attorneys in the State of Maryland.