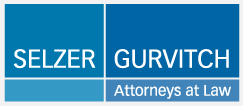 Neil Gurvitch
Shareholder
4416 East West Highway
Fourth Floor
Bethesda, MD
20814
The success that Neil Gurvitch–and his clients–have enjoyed over his 35+ years as an estate planning & corporate-business law attorney is not only a function of his considerable legal expertise and experience. It also has much to do with the more personal pieces of his unique skill set–being a good listener who exercises sound judgment and sensitivity while developing meaningful and often multi-generational relationships with clients that seek his counsel on legal issues as well as business, tax, family and other personal matters. As Neil himself characterizes it, "I have clients––not just cases."
The role of attorney-advisor is a perfect fit for Neil, who, while in high school, developed an interest in the law and decided against following his two brothers into the family manufacturing business. His educational journey began at George Washington University where he received his undergraduate degree and J.D. before earning a Masters of Laws in Taxation (LL.M) at the Georgetown University Law Center. He co-founded Selzer Gurvitch, where he has built an impressive practice in the areas of corporate, tax and succession/estate planning with an emphasis on family wealth preservation and the structuring/negotiating of investment and business transactions including sales, mergers and acquisitions.
Selzer Gurvitch has become a prominent Montgomery County firm that to this day still embraces Neil's personal philosophy of balancing high quality legal work with personal interests that allow people the opportunity to give back to their communities. He certainly leads by example, serving currently on the Board of Directors of the Jewish Federation of Greater Washington and as a Trustee of the Jewish Federations of North America.  Previously, Neil served as General Counsel of the Bender Jewish Community Center of Greater Washington and served for many years on the Board of Directors of the Charles E. Smith Jewish Day School and the Berman Academy, both in Rockville, Md.
It's fitting that Neil's success establishing long-term relationships with so many of his clients has been matched by a myriad of professional accolades. Both Washingtonian and Bethesda Magazine have featured him among the region's "Top Estate Planners" and he was included among the "Legal Elite" by Washington Smart CEO. Neil has also received the highest AV rating from Martindale-Hubbell while being admitted to practice in Maryland, Washington, D.C., New York and before the U.S. Tax Court.