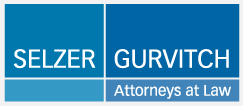 Michael J. Fellerman
Partner
4416 East West Highway
Fourth Floor
Bethesda, MD
20814
Michael J. Fellerman's practice focuses on the taxation of business and real estate transactions, advising both domestic and international clients on all tax aspects of business transactions, tax planning, and sophisticated partnership agreements, as well as advising clients on various tax deferral mechanisms such as like-kind exchanges, installment sales, and others. He routinely structures transactions and entities (e.g., C corporations, S corporations, partnerships, limited partnerships, and limited liability companies) to meet his clients' intended objectives.
Michael has significant experience with the formation and expansion of tax-exempt entities. Once an entity is formed, he continues to advise on matters that may impact the entity's tax-exempt status, and he helps to avoid or minimize exposures to unrelated business taxable income (UBTI) and various special taxes and penalties.
Additionally, Michael represents U.S. business entities and individuals seeking to invest or conduct business abroad as well as foreign business entities and individuals seeking to invest or conduct business in the U.S. In connection with such representation, he frequently works with U.S. foreign taxation rules, including the various Subpart F rules (CFC and PFIC rules), treaty analysis, and the Foreign Investment in Real Property Tax Act (FIRPTA). He also advises clients with respect to U.S. withholding matters and tax reporting issues.
Michael has a great deal of experience utilizing tax credits in real estate transactions. He has advised clients in the use of the Low-Income Housing Tax Credit (LIHTC), the New Markets Tax Credit (NMTC), and the Historic and Rehabilitation Tax Credit (HTC). He has represented both for-profit and nonprofit developers as well as syndicators, equity investors, and lenders. Michael counsels clients on the tax credits pursuant Sections 42, 45D, and 47 of the Internal Revenue Code and prepares all necessary applications, joint venture agreements, and other documents of exchange. He also provides opinions on the eligibility of the credits and advises clients on stringent IRS guidelines. He advises clients on HUD guidelines, including those with respect to private/public partnerships. Further, Michael advises on the use of specific credits and whether they may be combined with other credits or tax-saving mechanisms.
Another aspect of Michael's focus is on partnerships and joint ventures, business planning, business, and real estate acquisitions and sales, and private placement offerings of securities. This work includes counseling and negotiating on behalf of developers as well as private and institutional investors regarding the purchase and sale of property, organizational structuring and restructuring, transfer and recordation tax planning, and general corporate matters. Michael advises REITs and investors in REITs with regard to REIT qualification matters, formation, and tax issues, including structuring UPREIT and DOWNREIT transactions.
Further, Michael advises hedge funds, real estate funds, and other funds in their formation, including international fund structures, such as Master Feeder Funds. He also counsels them on the numerous tax matters that arise.
Michael's clients rely upon him to achieve tax and economic advantages that are consistent with their goals. He recognizes that in order to provide practical business and tax advice, he must first understand the economic and personal ramifications pertaining to the matter at hand. With Michael's background working at a big four accounting firm, practicing at a New York law firm for many years, and chairing tax departments of reputable law firms, he has developed a unique skill set which enables him to meet his client's business and tax needs.