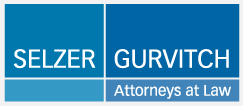 Maury S. Epner
Firm Counsel
4416 East West Highway
Fourth Floor
Bethesda, MD
20814
Maury Epner is the rare advocate with extensive trial experience as well as vast appellate proficiency, in both federal and state court, in the civil arena no less than the criminal. A former federal prosecutor, he concentrates his practice in commercial, real estate and employment disputes, while also devoting significant time to white collar criminal defense and appellate litigation. He's compiled a 30+ year track record of success solving his clients' most pressing legal problems through a combination of prodigious legal knowledge, clear and concise written and oral advocacy, and quick thinking on his feet.
After spending six years at the Justice Department, primarily arguing criminal appeals in U.S. Courts of Appeals around the country, Maury became an Assistant U.S. Attorney for the District of Maryland, where he prosecuted a wide variety of violent crimes and complex frauds. He then began his private practice, serving as lead trial and/or appellate counsel for major corporate clients, numerous smaller regional and local businesses, and individuals as well.
Maury was a member of the Maryland State Bar Association's Board of Governors and has served on the Bar Association of Montgomery County's Executive Committee, as well as chairing its Federal Practice Section and Continuing Legal Education Committee. He has received a myriad of industry-related honors and awards, including being named a "Super Lawyer" and receiving "Prosecutor of the Year" recognition.
An honors graduate of Amherst College and a Harlan Fiske Stone Scholar at the Columbia University School of Law, Maury is admitted to practice in Maryland and the District of Columbia, as well as before the U.S. Supreme Court and many of the U.S. Courts of Appeals. He has taught legal writing and oral advocacy at the University of Maryland School of Law and has been a member of the American Inns of Court Montgomery County chapter since 1997.