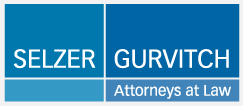 Marc Wertheimer
Shareholder
4416 East West Highway
Fourth Floor
Bethesda, MD
20814
It's somehow fitting that Marc Wertheimer's childhood fascination with taking photos of buildings in New York City is how he first developed an interest in real estate. It is those "street smarts," combined with an uncanny ability to conceptualize, negotiate and successfully complete every aspect of a deal, that has enabled him to build a prestigious practice. His insights into what motivates each party involved in a transaction and his instincts for implementing a successful strategic approach have earned him a number of industry accolades—and a loyal and appreciative client roster.
Marc's multifaceted practice—for which he is AV-rated by Martindale Hubbell and has been named a D.C. area real estate "Super Lawyer"—focuses on complex real estate and business transactions that often integrate related income and estate tax planning goals. He represents numerous businesses, homebuilders, institutional and non-institutional lenders and investment groups or individuals, all of whom recognize and respect the attention to detail and the "big picture" perspective he maintains in providing tax-efficient legal counsel. He creates a customized risk-reward equation for each one, analyzing the finance and equity options in arriving at just the right balance for both short- and long-term success.
His educational path started at New York University where Marc received his B.S. cum laude in Accounting and Management. He earned his J.D. at the University of Michigan Law School and a Masters of Law in Taxation (LLM) at the Georgetown University Law Center. Throughout his professional career, he has supported the industry in which he has enjoyed such success and self-satisfaction. He chaired the Maryland National Capital Building Industry Association Real Estate Finance Committee for five years. During that time, he created the Builder-Banker Roundtable Breakfast program that is still going strong today, some 28 years later.
Having now practiced law for 38 years, Marc is proud to say he still loves what he does—and that his profession has become his hobby. That enthusiasm and enjoyment is acknowledged and appreciated by his clients, for whom he often serves as a long-time trusted advisor. It is a role that is at the center of his relationship with many of those clients—and one that both he and they relish.