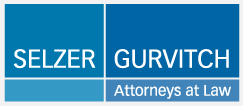 James G. Dattaro
Partner
4416 East West Highway
Fourth Floor
Bethesda, MD
20814
It is not just his extensive knowledge of—and proven proficiency in handling—a wide variety of corporate, transactional and business matters, although Jim Dattaro regularly advises clients on a multitude of business and tax planning opportunities and pitfalls when using "pass through" entities (i.e., partnerships, limited liability companies and "S" corporations). He also provides the same expertise in implementing "non-qualified" compensation plans and Section 409A compliant deferred compensation for use in retaining and incentivizing key employees, and structuring "like-kind" exchanges in order to leverage substantial gains from sales of commercial real estate.
It goes beyond his knack for negotiating and completing both taxable transactions and non-taxable reorganizations, although Jim handles all aspects of business acquisitions, dispositions, mergers and split-ups in both asset and stock-based transactions. And it's more than the unique skill set he taps to represent clients involved in federal and state income, sales and employment tax controversies who are faced with potentially devastating tax assessments.
The reason so many of Jim's and the firm's clients have long trusted and relied upon his legal counsel is his ability to partner with them to consistently achieve favorable results. He takes great pride in being able to explain complex tax and non-tax matters to clients in a very straight-forward manner in order to enable them to actively participate in the decision-making process throughout the course of a transaction, tax audit or appeal, or business planning opportunity. He has an equally strong belief that all parties to a dispute or legal matter should work together to achieve a result with both immediate and future benefits. While that philosophy frequently calls for him to "check his ego at the door," his ability to do so allows him to focus all of his energies on the client's interest as opposed to achieving any personal objectives.
A magna cum laude Finance & Economics graduate of the State University of New York at Albany, Jim went on to earn his J.D. at the George Washington University Law School. He is admitted to practice in, and belongs to the State Bar Associations of, Maryland and Connecticut, is a former member of the MSBA Tax Section Council, and is licensed to practice before the United States Tax Court.