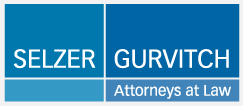 H. Mark Rabin
Shareholder
4416 East West Highway
Fourth Floor
Bethesda, MD
20814
Having earned the confidence, and repeat business, from so many commercial real estate and corporate clients over the past 35 years is proof positive that Mark Rabin has fashioned a formidable legal career. Yet while others might be satisfied with achieving that level of success, he continues to be committed to being the superb listener, skilled negotiator and savvy advisor that all contribute to his highly respected representation of national and regional companies and organizations.
Mark's mix of clients includes real estate developers, commercial lending institutions, capital market and equity service providers, commercial landlords and tenants—as well as a diverse group of corporate and business entities—all of whom appreciate his business acumen and command of various legal complexities. He is acknowledged for having an extraordinary ability to assemble, organize and prioritize large amounts of information prior to preparing a strategically sound approach to conducting a complex negotiation or structuring a purchase or sale transaction.
The intellectual challenge of solving a client's problem is a big part of what motivates Mark to find a creative and customized solution in each case. Whether he is assisting businesses with recapitalization or a private equity matter, counseling commercial real estate clients on long term ground leases or advising others on Merger & Acquisition matters, he tailors his counsel to address the specifics of each particular deal.
A graduate of the University of Baltimore Law School who earned his undergraduate degree (cum laude) at Boston University, Mark is admitted to practice in Maryland, Washington, D.C. and the U.S. District Courts of both jurisdictions. He holds an AV rating from Martindale-Hubbell, belongs to the Bar Associations of Maryland, Montgomery County and D.C. and has taught "Real Estate & Secured Lending" to a variety of audiences, including courses at the American Institute of Banking. He was recognized by Washington Smart CEO Magazine as having achieved "Legal Elite" status. Mark also has served in executive capacities on many nonprofit boards and is currently the President-Elect and a member of the Board of Directors with the Jewish Foundation for Group Homes.