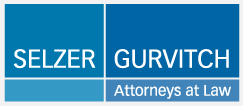 Christine M. Sorge
Shareholder
4416 East West Highway
Fourth Floor
Bethesda, MD
20814
As a 7th grader growing up in Bergen County, New Jersey, Christine accompanied her parents to a lawyer's office in conjunction with their plan to buy a house.  Her fascination with the legal paperwork proved to be a most formative experience.  She later articulated her life's goal in her high school yearbook – go to college, then to law school and become a lawyer.
Christine's success turning her childhood dream into a professional reality has come about via a variety of complementary qualities.  Empathy for her Estate Planning clients, an innate ability to listen without judging and a patience that promotes an open channel of communication are all part of building the sort of close and ongoing relationships that comprise her client list.  It's no secret why she's worked with multiple generations of so many families; there is both a trust and a comfort level that first parents and then their children experience in entrusting their short- and long-term estate matters to her.
Working in the firm's Estate Planning/Trust & Estate Administration practice group, Christine's scope of services features the structuring of sophisticated estate plans that include Wills and various Trusts to ensure a cohesive and orderly transfer of assets, the minimization of taxes and the protection of family wealth from potential creditors.  With 25+ years of experience serving as a trusted advisor to individuals, families and business owners, she has compiled an impressive track record of achieving results for high net worth clients.  Christine enjoys the intellectual challenge and satisfaction of seeing a well-constructed estate plan result in a transfer of assets that is both legally sound and inherently fair to all parties involved.
After receiving her J.D. at the American University's Washington College of Law, Christine worked at several prominent D.C. area firms, including almost 10 years with the largest firm in Montgomery County.  She has lectured extensively for the D.C. Bar Association and other continuing education programs on Estate Planning and Administration, Charitable Giving and assorted Estate and Gift Tax issues.  Christine is admitted to practice in Maryland and D.C. and is a member of the D.C. Estate Planning Council. She also does her share in serving the community, working as a Volunteer Ranger for the C&O Canal National Historic Park when she's not enjoying her passion as an avid trail cyclist.