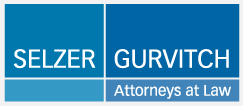 Carlton T. Obecny
Of Counsel
4416 East West Highway
Fourth Floor
Bethesda, MD
20814
Carlton Obecny compares trying a case in court to playing a sport at a very high level. From the extensive and essential pre-trial (or game) preparation to getting yourself in the proper frame of mind to compete, the two pursuits offer similar challenges. The difference between winning and losing often comes down to which side is willing to do whatever it takes. Carlton's tenacity, coupled with his compassion for his clients' cases, is what has helped him record more than his share of courtroom victories.
As one of the most firm's most experienced Commercial Litigation attorneys, Carlton has successfully resolved disputes in business transactions and between co-owners or partners. He has litigated matters having to do with everything from real estate sales and purchases to architectural design workmanship to employment and labor. There is no secret to his success; it comes from strong preparation, hard work and common sense. Those are among the qualities that have enabled him to help a number of start-up businesses in the building supplies and home products/services industries get off the ground and ultimately prosper.
A graduate of the American University of Law, Carlton is admitted to practice in Maryland, Virginia, and the District of Columbia. He is a longtime member and active supporter of the Montgomery County Bar Association. In keeping with his reputation for integrity and compassion for clients, he is AV rated by Martindale-Hubbell.