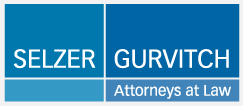 Andrew R. Polott
Shareholder
4416 East West Highway
Fourth Floor
Bethesda, MD
20814
There are any number of personal qualities–and professional qualifications–that have enabled Andrew Polott to enjoy a highly successful legal career. He listens very carefully to his clients, understands their motivations and mind set, maintains a pleasantly persistent approach and deals with people (including opposing counsel) fairly. Combine that with his expertise in real estate acquisition & sales transactions, experience serving as lender's counsel for financial institutions and structuring equity & debt financing–and it's easy to see why many of his clients enter into and enjoy long-term relationships with an attorney who sets perfection as his goal–and believes there is "always something you can do better."
Andrew's path to a prestigious career as an attorney actually started in Astoria-Queens, NY as the son of a meat salesman. He observed the respect commanded by the lawyers in a legal matter and at a young age concluded that was something he would grow up to be. After graduating cum laude from the University of Pennsylvania, he went on to earn his J.D. at George Washington University Law School. After law school, he served as Law Clerk to the Honorable William H. McCullough, an Associate Judge for the 7th Judicial Court of Maryland and the Administrative Judge for Prince George's County.
Practicing law remains a "calling" for Andrew, who still receives genuine fulfillment from helping people solve problems. Even though he has played a significant role in such prominent deals as the Warner Theatre project and the town of Round Hill, Va. (Loudoun County) development, he lists his most satisfying achievement as helping to unite a disjointed family in order for them to dispose of a property and receive a life-changing price from its sale. There are many more examples of Andrew working with land rich-cash poor clients to develop–and reap the rewards from selling–valuable property. It is in handling those matters and others that his ability to write and communicate clearly combine with his "out of the box" thinking to produce a successful outcome.
Holder of an AV rating from Martindale-Hubbell, Andrew is admitted to practice in Maryland and the District, and is a member of the Maryland State Bar Association and the Bar Associations of Montgomery County and D.C. He belongs to the Maryland Land Title Association and has lectured for that group on Commercial Real Estate transactions.