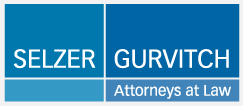 Andrew R. Polott
Managing Shareholder
4416 East West Highway
Fourth Floor
Bethesda, MD
20814
Andy's deep and varied career has led him to bring a unique and holistic perspective to representing his clients. Andy has worked on a wide variety and on all sides of significant commercial real estate and business transactions. Over the years, Andy has been fortunate to work on various trophy projects, including (early in his career) development of the Warner Theatre, redevelopment of Round Hill, VA, and (recently) the 700k sf "Armature" mixed-use development in NOMA.
Almost half of Andy's work has been on upper mid-market commercial real estate and C & I lending transactions, representing credit unions and other institutional lenders. Andy was deeply involved (primarily for lenders) in workouts, special assets, and REO's, especially in the early 1990s and in the 2007 timeframe. For many years, Andy ran a title company that handled complex commercial real estate transactions. Andy also has represented one of the nation's largest food brokers in several M & A transactions and a series of business acquisitions. Andy derives particular satisfaction from helping land rich-cash poor clients to reposition, develop or dispose of their real estate – an undertaking that inevitably places a premium on empathy, strategic vision, intellectual curiosity, "out of the box" thinking, patience, and grit to produce a successful outcome.
In recent years, Andy has divided his time between practicing law and managing Selzer Gurvitch – which, needless to say, has been extremely challenging during the Covid-19 pandemic. Andy also is developing — outside of Selzer Gurvitch for his own account– the former Behnke Nurseries Tract, a prime tract of 11.5 acres of commercial zoned property on Route 1 in Beltsville, Maryland.
Holder of an AV rating from Martindale-Hubbell, Andy is admitted to practice in Maryland and the District of Columbia and is a member of the Maryland State Bar Association and the Bar Associations of Montgomery County and D.C.