Ahead of the Curve: Courts in the Time of COVID-19

What you need to know to make sense of the current state of courts and court cases during the pandemic.
As the COVID-19 pandemic continues its impact on virtually every aspect of life, our courts have had to adapt to a new and ever-changing virtual reality. But understanding what's happening in each of our district and federal courts, and how this impacts different types of court cases, would make anyone's head spin. Below, Selzer Gurvitch attorneys help make some sense of the current state of the courts and court cases during the pandemic, so you'll be ready to take on the courts with confidence.
Maryland Circuit Courts
Robert C. Park, Jr., Esquire
Shortly after the beginning of the pandemic began, when most of the operations of the Circuit Courts were shut down, the Maryland Judiciary adopted a phased plan to gradually reopen the Courts for cases as the pandemic subsided. This plan was successfully being implemented and had reached Phase V, at least until mid-November last year when COVID-19 cases began to spike, again, and the Court was forced to return to Phase II of the reopening plan. Due to the continued rise of cases since that time, Phase II was extended until at least March 15, 2021.
However, with the recent downward trend of cases, on March 15, the Circuit Courts moved immediately to Phase IV, re-opening to the public, and resuming non-jury trials and contested hearings, with continued COVID-19 protocols. Then, on April 26, the Circuit Courts will move to Phase V, jury trials will resume, and the Circuit Courts will return to full operations, with continued COVID-19 protocols. The Clerk's Offices are currently open to the public for all matters, though the number of people may be limited to continue Covid protocols. Specific systems will be put in place for people who enter the courthouse, to limit the number of people who are present at any given time. Visitors to the Courthouses still must have a reason for being there and will be required to state that to security personnel before admittance. "Walk-thrus" of "emergency" motions still will not be allowed. Zoom hearings will continue to be encouraged for all non-jury proceedings.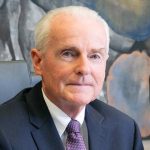 Robert C. Park, Jr., Esq.
rpark@sgrwlaw.com
(301) 634-3147
Federal Trial Courts in the DMV
Patrick J. Kearney, Esquire
The federal trial courts in the DMV, the District Courts, and Bankruptcy Courts, were better positioned to respond to the COVID-19 pandemic than most state courts. All filings in federal courts are made electronically on the PACER system, which minimizes the need to have contact with the Clerk's office and allows for the efficient distribution of cases from the Clerk to the Judge without any physical contact. All federal courts have strong IT groups and the judges have at least some familiarity with using computers and computer technology.
Bankruptcy Courts were the first to realize that evidentiary hearings could be conducted on Zoom. Chapter 11 reorganizations for businesses, which were crashing in March and April, could not await the passing of the pandemic to be heard in court, and bankruptcy judges quickly moved their dockets to the virtual platform so they could continue conducting the most mundane hearings and complex trials alike virtually. Federal District Courts quickly followed suit and are now routinely conducting hearings on Zoom. Federal District Courts have begun jury trials on a limited basis and certain other in-court proceedings with COVID protections in place. Those Courts continue to use Zoom. Even the Office of United States Trustee, part of the Justice Department tasked with managing bankruptcy issues, made the pivot to the virtual platform so that first meetings of creditors in Chapter 7, 11, 12, and 13, which are "cattle calls" where masses of debtors and their creditors meet, have been moved to the virtual platform.
That is not to say that the federal system is problem-free. Zoom hearings are much more inefficient than hearings in open court and require time and patience to organize and conduct. Jury trials, which were just starting to open at the end of last summer, and were paused throughout the Winter until April, in courtrooms modified to allow for social distancing — where jurors were spread out through the gallery instead of placed in a jury box, and large clear plastic barriers were erected). As a result, there is now a horrible backlog of hearings that will affect all other court business for the foreseeable future as a backlog of criminal cases, which are constitutionally entitled to a speedy trial, take precedence over civil cases. The recent Russian hack of federal computers has also caused the courts to question whether documents, which were electronically filed "under seal" to protect secret and confidential information, are actually secure, and litigants must now file sealed documents in paper format to avoid the cracks in data security at the courts; this at a time when staffing levels cannot ensure prompt and efficient management of sensitive data. As a whole, however, the federal trial courts are open for business and doing better than just muddling through the pandemic.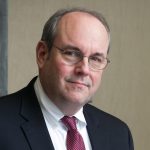 Patrick J. Kearney, Esq.
pkearney@sgrwlaw.com
(301) 634-3114
Maryland District Courts
Jessica Drexler Lieberman, Esquire
Although the Maryland District Courts had progressed to Phase III, they moved back to Phase II of their operations, due to the surge of COVID-19 cases across the state. This phase lasted through March 14, 2021. As of March 15, 2021, the District Courts moved to Phase IV of operations.
As of March 15, 2021, all criminal and civil matters were being heard. This included Failure to Pay Rent cases that were previously postponed or were not set for a hearing. In Phase IV, District Court locations may conduct hearings either in person or remotely.
Evictions resumed on July 25, 2020, however, until the state of emergency is lifted, courts cannot grant a judgment for possession for residential, commercial, or industrial property or issue a warrant of restitution if the tenant can show they suffered a substantial loss of income resulting from COVID-19. This defense will be treated as an affirmative defense until the governor's state of emergency is lifted or the executive order is amended. This applies to Failure to Pay Rent or Breach of Lease cases. The state of emergency was renewed on March 18, 2021.
As of April 26, 2021, the District Court will enter Phase V, when full court operations will resume.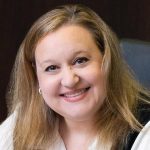 Jessica Drexler Lieberman, Esq.
jlieberman@sgrwlaw.com
(301) 634-3154
District of Columbia Courts
Brian D. Bichy, Esquire
Currently, the D.C. Courts are functioning on a strictly remote basis, except for a limited number of Criminal Division and Domestic Violence Division hearings, which will be partially remote. All Divisions and the Family Court will be open in a remote status for filing of pleadings, motions, and new cases, and electronic filing will continue. By Order of the Chief Judge of the Superior Court of the District of Columbia, recently amended on March 30, 2021, all deadlines and time limits in statutes, court rules, and standing and other orders issued by the Court that would otherwise expire before June 19, 2020, including statutes of limitations, are suspended, tolled, and extended during the period of the current judicial emergency, except for civil cases as explained below. Suspension, tolling, and extension will continue to the extent specified in the latest Order until at least May 20, 2021.
Regarding civil cases, the March 30 order generally provides that no deadlines and time limits in statutes, court rules, and standing and other orders issued by the Court are suspended, tolled, or extended during the period of emergency, with two exceptions: (1) statutes of limitations on claims subject to a statutory moratorium during a public health emergency are suspended, tolled and extended until the moratorium ends; and (2) the time limits concerning the validity and issuance of writs of restitution in Rules 16(a)(4) and 16(c) of the Superior Court Rules of Procedure for the Landlord and Tenant Branch that would otherwise expire during the period of emergency are suspended, tolled and extended during the period of emergency.
The Civil Division is operating remotely, and judges are conducting remote hearings five days per week in virtual courtrooms. The Civil Division may conduct remote non-jury trials, however, until further order, the Civil Division will not conduct jury trials. Further, all evictions, foreclosure proceedings, and debt collection proceedings are stayed to the extent required by statute. Notwithstanding, the D.C. Council has authorized condominium non-judicial foreclosure actions to continue against non-owner-occupied condominium units. The Civil Division may conduct remote hearings or rule on ripe motions in eviction, foreclosure, and debt collection cases that are not stayed. These matters include Small Claims matters that are not subject to the General Order Regarding Debt Collection Cases issued on May 7, 2020, or the statutory moratorium for debt collection cases and Landlord and Tenant matters that are not subject to the statutory moratorium.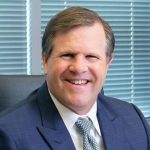 Brian D. Bichy, Esq.
bbichy@sgrwlaw.com
(301) 634-3151
Maryland Appellate Courts
Maury S. Epner, Esquire
Since July 2020, all filings in the Maryland state appellate courts have been undertaken electronically. The federal appellate courts have a long-established practice of electronic filing of briefs, motions, orders, and opinions. Likewise, both the Maryland state and federal appellate courts have conducted oral arguments by videoconference since the pandemic.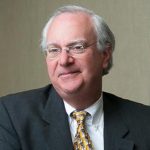 Maury S. Epner, Esq.
mepner@sgrwlaw.com
(301) 634-3175
---
Let Selzer Gurvitch help you.
If you need help navigating the current state of the courts and court cases during the pandemic, we're here to help you.
Contact Selzer Gurvitch today.
Disclaimer: The information contained in this material is not intended to be considered legal advice and should not be acted upon as such. Because of the generality of this material, the information provided may not be applicable in all situations and should not be acted upon without legal advice based on specific factual circumstances.